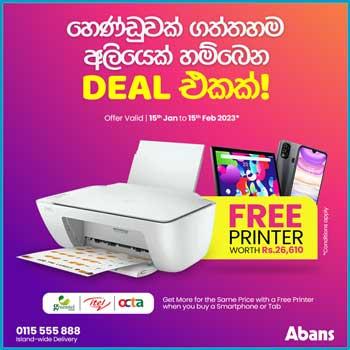 A printer worth Rs 26,610 is absolutely free when you buy an itel A48 smartphone or Octa Tab!
For more information visit the Abans showroom where you have your login.
Call 0115 555 888.
Hurry Up! This limited offer is only available from January 15 to February 15, 2023.
*Conditions apply.
Hotline - 0115 999 000 | Abance IT Hotline - 0115 886 655
Go to Deal